Small Business.
Big Design.

Small Business, Big Design is a collection of logo designs I created for customers who owned small businesses, sometimes single person operations. My guidance of these small businesses while developing their visual identities opened their eyes to the true value design brings and the competitive edge it provides them in their industry.
Sykes & Cooper Farms have been a staple in the Elkton community for many generations. They are a working farm that grows and produces sod. Sykes & Cooper Farms decided to branch out into the "agratainment" industry using its 9 acres of land to become a seasonal attraction with its featured corn maze. Their first year was a great success as many came from all around to experience a slice of simple family entertainment – hay rides, pumpkin patches, food vendors and of course the corn maze.
This success brought the realization that the farm needed a professional visual identity to promote their annual event. The collaboration resulted in a vintage styled logo and a happy client who has returned for all of their other business logo make over needs.
The Tasting Tours vision for the future involved branching out into other strategically selected cities that would work with their wine, food, and tours concept. Developing this business model made St. Augustine their ideal launch market. However in-house logo design efforts were too "St. Augustine" leaning visually. My solution was to create a logo that captures their unique spin on guided tours, showcasing wine and food, while allowing for flexibility to branch out to other cities in the future. The "red and white" wine colors that I chose further provides a visual tie into their fine wine selection, while also providing a wink to their St. Augustine roots without being too on the nose.
Arizona Custom Knives specializes in one-of-a-kind hand-crafted knives for enthusiasts. The diversity of knives offered range from durable workman to every day carry to functional pieces of art with jaw dropping price tags. I took into account the business' southwest beginnings to steer the design's visual direction. The use of bold orange and Native American influences of color and composition resulted in a clean and simple, yet iconic identity that could serve the company for a long time.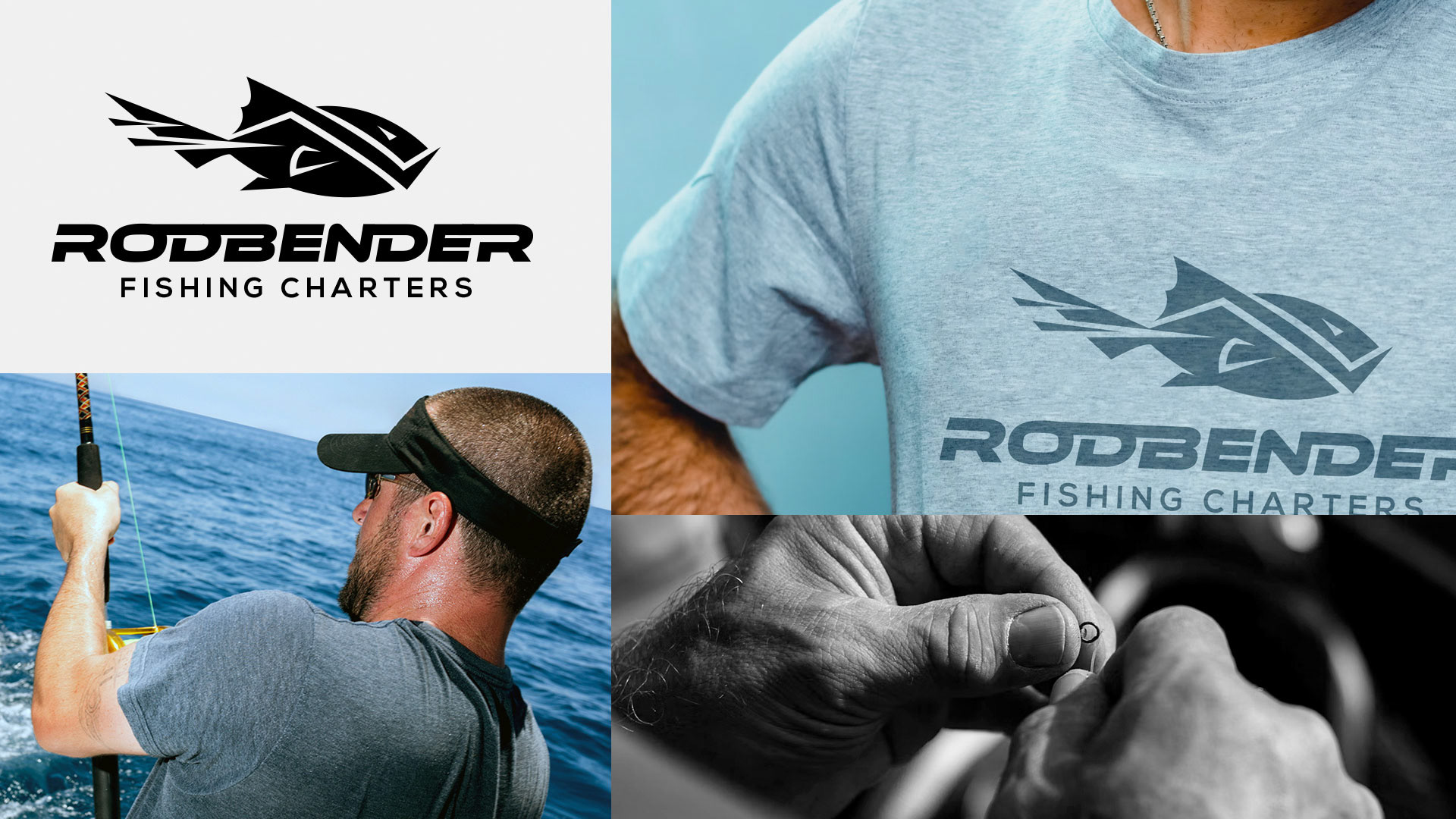 Rodbender Fishing Charters
This concept was presented as an alternative to the original Rodbender fish logo during the redesign process. The original logo had a Warner Brothers cartoon-ish feel that had not served to advance the company's image. My re-imagining offered a more sporty feel. The new Rodbender would look fast, fierce, and have attitude; which would more effectively tap into the emotions and thrill of sport fishing. The new direction offered additional revenue through merchandise applications that are popular in the sport fishing industry.