Gator Door East came in with a dated website, however by the end of the meeting realized they needed much more.  So began a complete overhaul of the company's dated identity from the logo, web site and other marketing materials.
The web site update would be key in informing Gator Door customers that they handle more than just door installations. My solution was in executing a clean organized site that saw an increase in inquiries for their other services.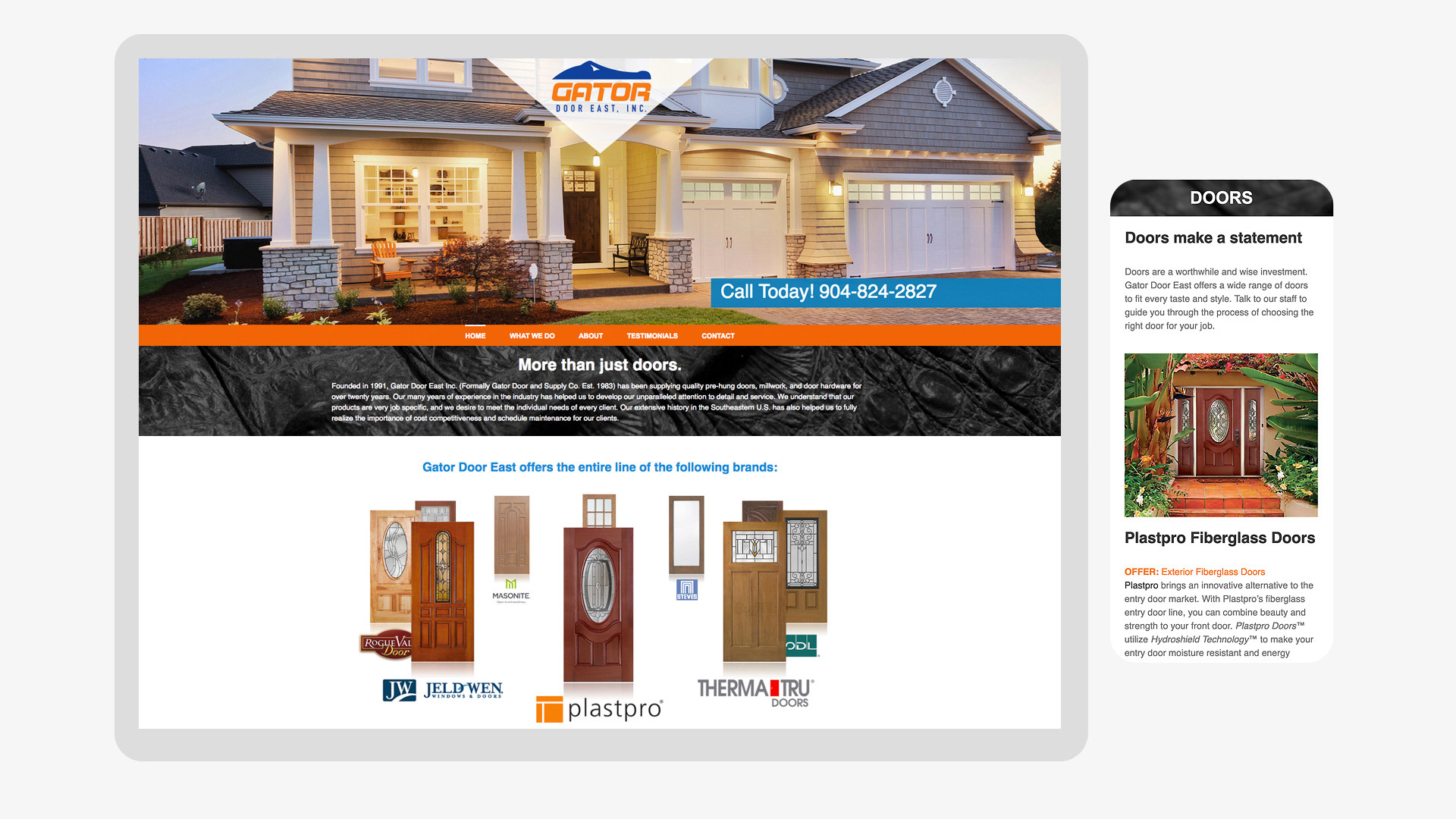 Embroidered hats are a highly requested item for Gator Door East. The company hat (left) is worn by warehouse and delivery employees. The company colors, as well as other design color combos, like the camo hat have been used for customers to chose from who make purchases. Some people just want to purchase the hat.
I created a truck wrap concept/mock-up of what their fleet of pickup trucks could look like.