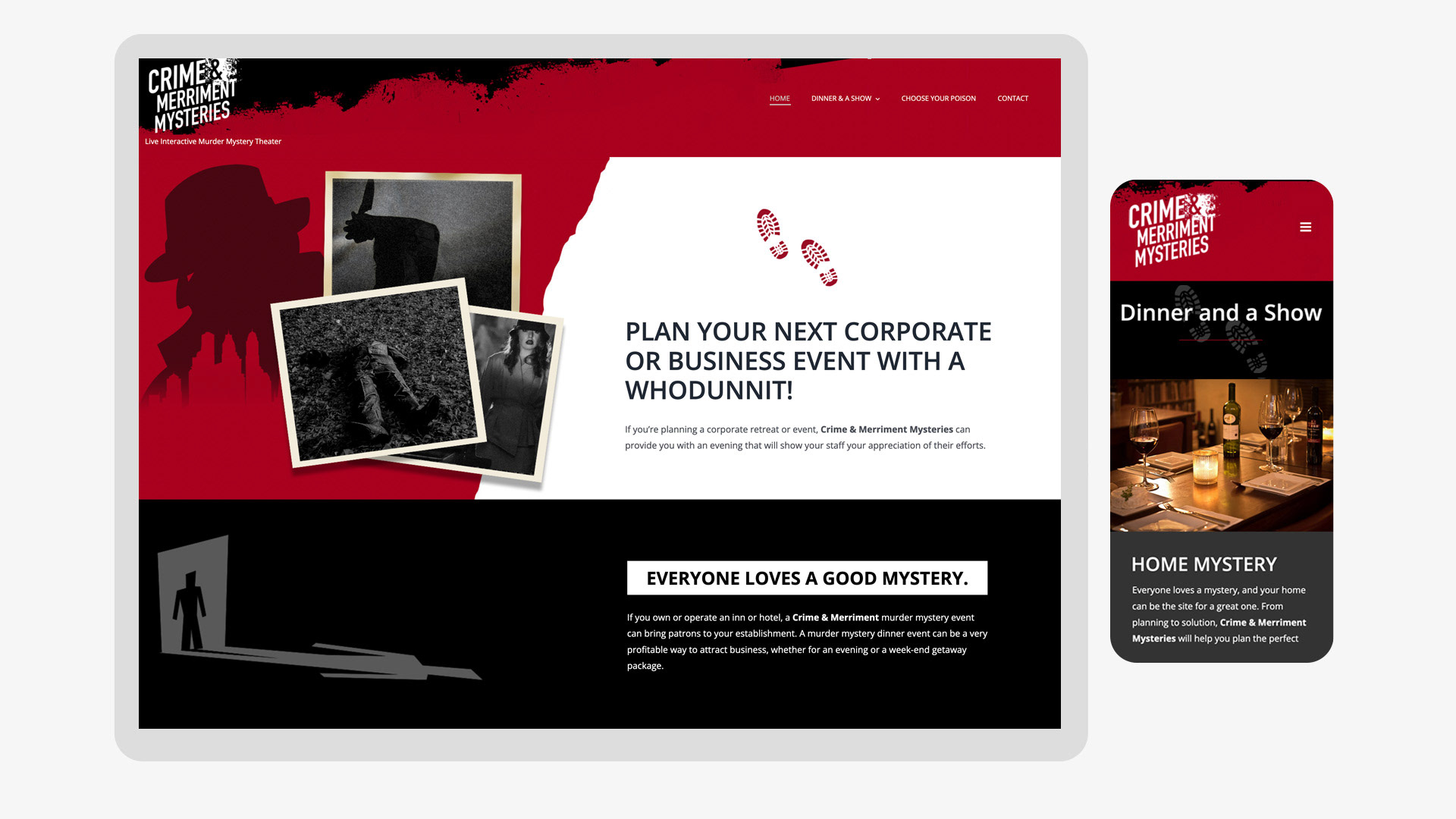 Writer Stan Watkins had built a unique interactive murder mystery dinner theater business in Connecticut. He had established partnerships with restaurants, hotels, as well as a cast of local actors he used. While visiting St. Augustine with his wife, they fell in love with the area and decide to relocate to

St. Augus

tine. 

Stan believed St. Augustine's established re-enactment community offerred an ideal foundation for his 1920's-30's whodunnit theater concept to flourish.

The challenge was h

e would have to start all over re-establishing relationships with businesses and local actors. He needed a web presence….fast! Stan did not have a logo and his previous website was a DIY effort from over fifteen years ago. Under a tight deadline and even tighter budget, I was able to give Stan the rich film noir design he desired to start meeting with local businesses and actors.